The Concept
29 September 2022
2022-09-29 11:06
The Concept
Discover
tarmaq's activities
The Aeronautics, Space and Defence (ASD) industry, representing over 70 000 jobs in the Nouvelle-Aquitaine Region, is facing key challenges, among which:
Maintaining industrial skills locally
Tackling climate change and transitioning towards a more sustainable model
Facing the emergence of new space
Adapting to the new global defence and security challenges
The future of the ASD industry in this challenging context rests in its ability to attract the new talents that will imagine, conceive, build, maintain and recycle the aircrafts of tomorrow.
TARMAQ, Cité des savoirs aéronautiques et spatiaux, is the answer from a pioneer land to the necessary transformations of the ASD industry, by connecting them to the new generations.
Raising Awareness
TARMAQ will promote Aviation and Space knowledge thanks to immersive high-tech tools, and will give access, for all its visitors, to its top-level training equipments and sessions. Visitors will have the opportunity to learn while living unique experiences through all kinds of flight-related activities.
Learning about the basic scientific principles that allow an airplane to take off or a satellite to orbit will be part of the fun.
The multiple uses of aerospace industry and technology will be highlighted (from transport to Earth observation, through civil protection and many more). Visitors will get to learn more about the impact of aerospace on climate change, and the innovations through which the sector is becoming more sustainable.
Discovering Aerospace jobs and training opportunities
TARMAQ will allow its visitors to experience Aerospace jobs behind the scenes, highlighting their diversity. From maintenance mechanic to space program engineer, from air traffic controller to cabin crew, each visitor will be able put themselves in an aerospace professional's shoes through serious games, VR devices, escape games…
All the jobs that play a part in an aircraft or a spacecraft's life cycle will be represented, as well as training pathways that give access to these positions. A Jobs Hub will provide detailed information on career opportunities, and the possibility to speak to specialized counselors.
Moreover, TARMAQ, as the flagship site for the whole regional Aerospace sector, will allow visitors to follow behind-the-scenes industrial tours.
Education and Training
TARMAQ will implement a number of training courses, and will open its technical training facilities to
the public, to contribute to a better awareness of the reality of Aerospace jobs.
Firstly, TARMAQ will provide training opportunities to unemployed or disadvantaged persons, by
carrying out large-scale field training operations, for example through aircraft restoration, retro-engineering or dismantling.
Secondly, TARMAQ will set up innovative training courses on emerging skills needs, in complementarity with the existing training offer on the territory: aircraft decommissioning, digitalisation, sustainability, type rating…
Hackathons, temporary fablabs, conferences and debates, professional and public events will also allow citizens to interact with industry professionals, therefore creating a shared space to discuss the societal and industrial challenges that are at stake for Aerospace.
Raising Awareness
Learning the basics of Aerospace through immersive tools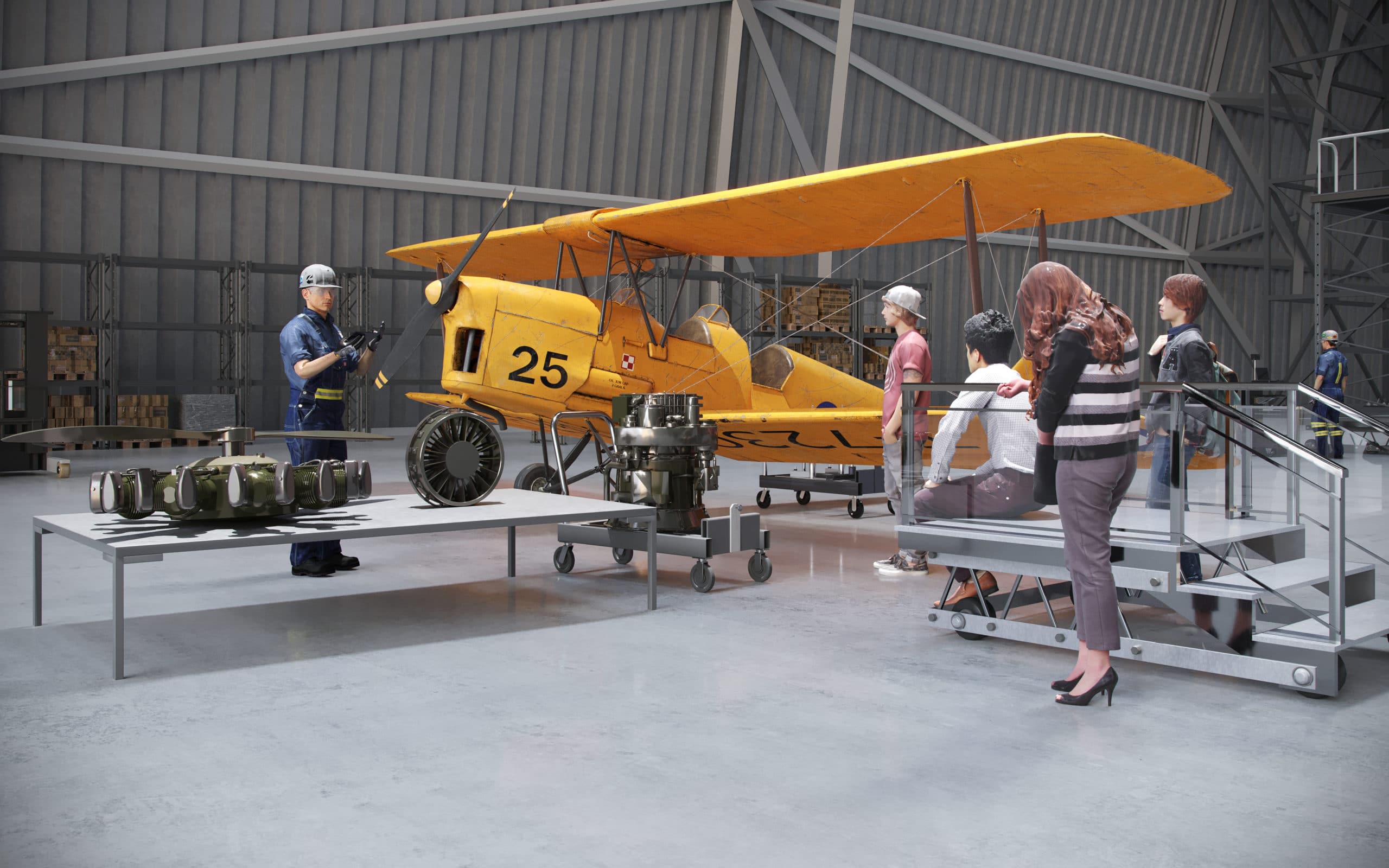 Discovering Aerospace jobs and training opportunities
Getting behind-the-scenes of an Aerospace professional and visiting top-class industries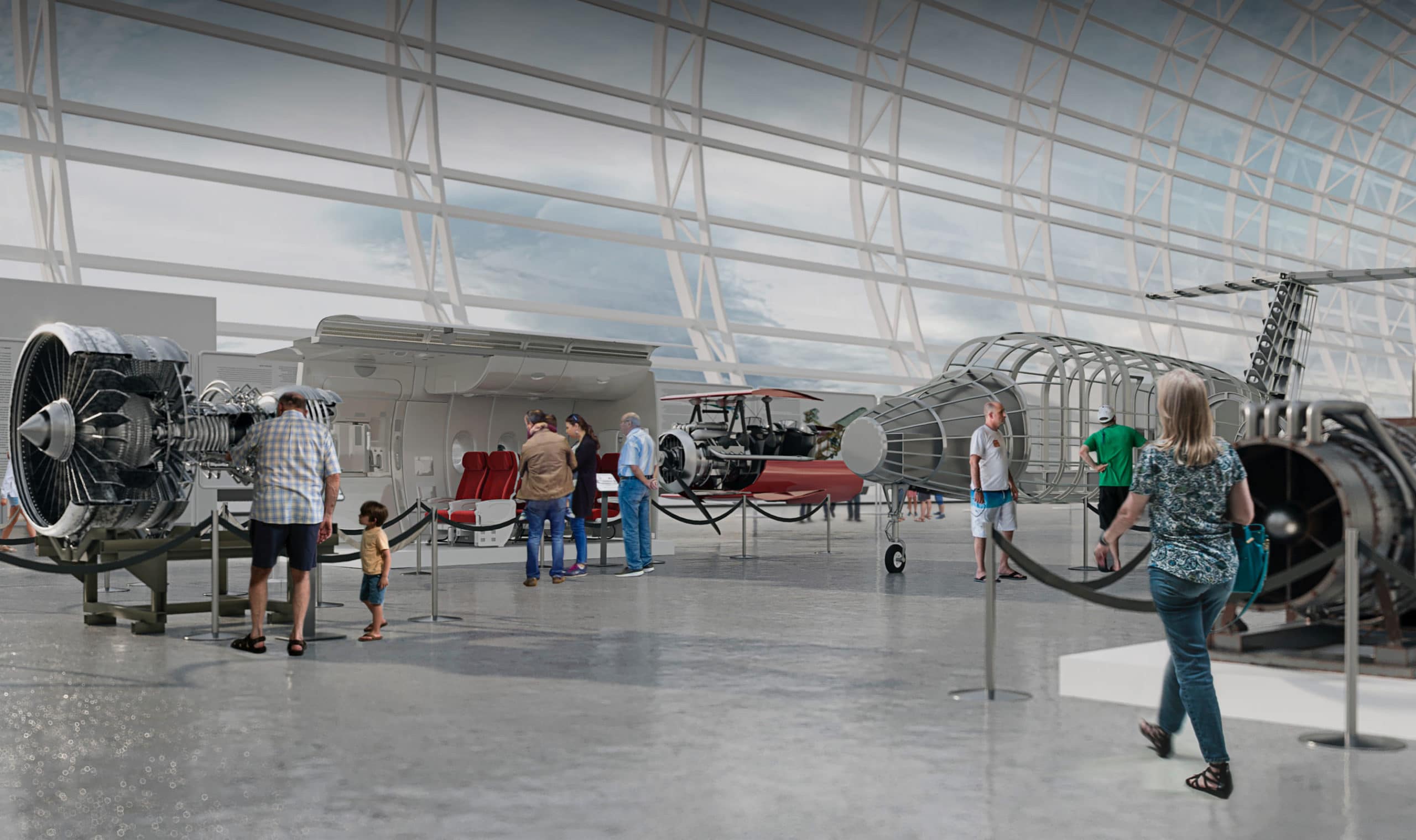 Education and Training
Acquiring the skills that will help build the aircraft of tomorrow